One of the interesting things I noted on our recent trip to India was the change in staple crops as we travelled from the tropical South to the arid North West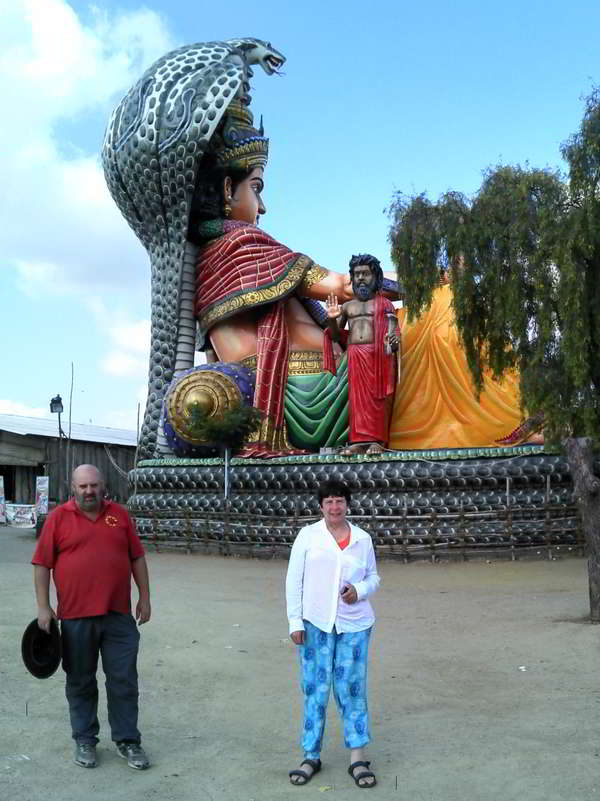 In the South, there were seemingly endless field fields of rice, sweetcorn, banana and coconut.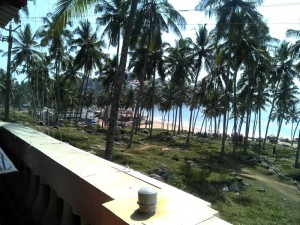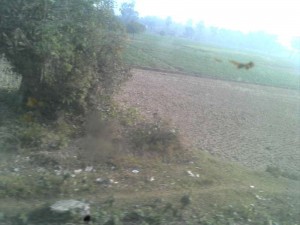 As we moved Northward into drier territory the rice gradually gave way to wheat crops and the banana and sweetcorn gave way to patches of beans and lentils.
Eventually the the fields became predominately wheat and mustard until finally, as we entered the deserts, even the wheat disappeared (unless there was irrigation) and mustard became almost the sole crop.
With modern transport, much of this produce can be sent around the country and indeed, around the world, and the diets throughout the country have merged substantially although there are still significant regional differences in cuisine.
With irrigation the ability to grow other staple crops such as rice in a wheat growing area or wheat where only mustard will grow normally makes a huge difference to the range and quantity of food available to the community.
The difference in food production with the availability of water was bought into sharp focus in Rajasthan where deserts are turned into fields of vivid green wheat, as this picture shows.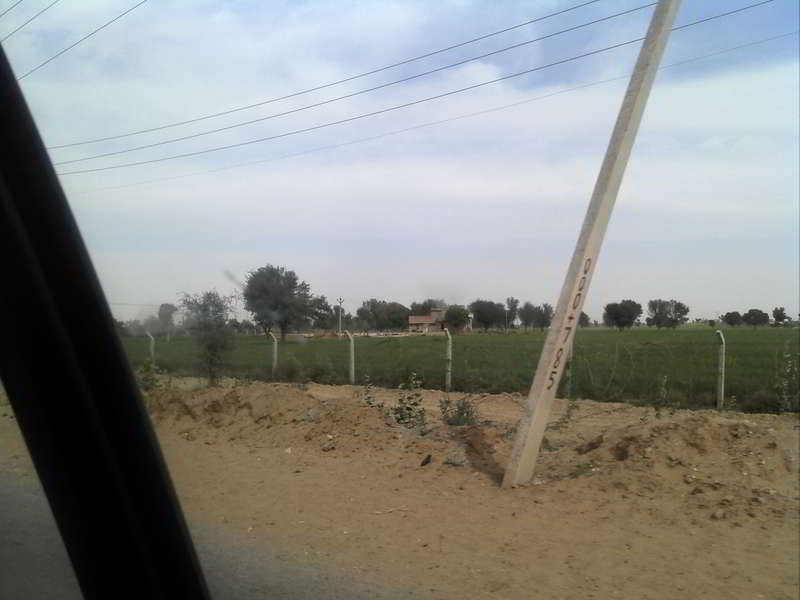 What happens though if the irrigation fails or the climate changes or the transport infrastructure fails.? What happens to those large swathes of crops and the communities that depend on them?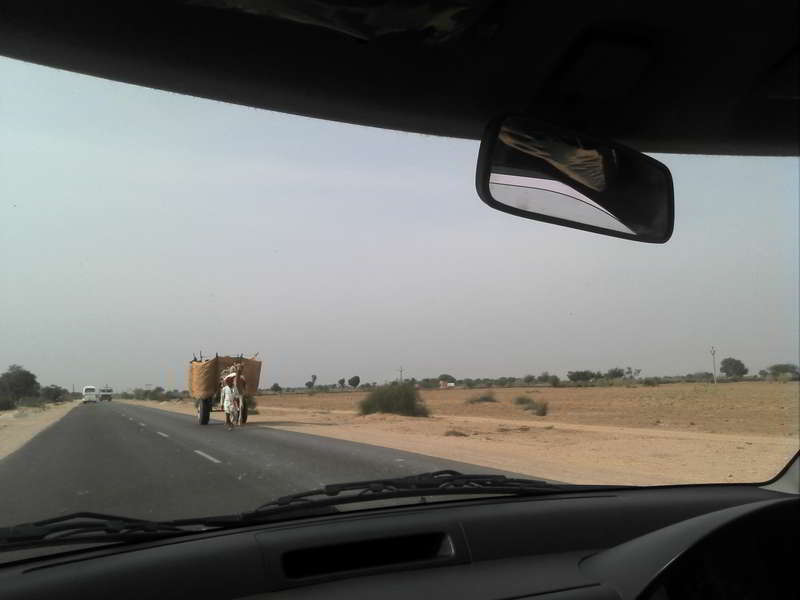 This is real concern to many communities around the world as we lose our regional ability to feed ourselves and increasingly rely on external factors such as effective and cheap transport, access to clean water for irrigation and dependence on a stable climate.
Many groups around the world are tackling these issues in a number of ways and there are many solutions being investigated and trialled and developed. Much of the more interesting and seemingly credible ideas center around local resilience through the use of permaculture and organic growing principles. These include
careful local resource management such local water catchment, storage and use
getting the most from each resource, the classic permaculture idea of multiple uses (eg chickens that supply meat and eggs and also manure, devour harmful insects and dig and condition the soil for vegetable growing)
increasing biodiversity and hence resilience to change, particularly sudden and dramatic changes
selecting crops, plant and animals most suited to local conditions
Constantly evaluating the effectiveness of the planned environment and making changes accordingly
Hopefully, as more and more communities become aware of the risks involved in outsourcing their core needs such as food and water, local resilience in resources will become more widespread.
We can all increase our local resilience and reliance on external inputs. How resilient are you?