I have finally got around to posting again after returning from Timor Leste a few weeks ago. I think I was a bit flat after the trip and took a while to shake off a persistent cold. Ah well, it is the time of year for such things. Anyway, the cold has gone and my enthusiasm has returned – Yay!
As a bit of a change, I thought I might post a quick couple of bits about some 3D design and printing I have been doing (partly work related). You may remember that I have an interest in 3D printing and design, and other fabrication activities, and I posted a bit about it here.

I am lucky enough to have access to a 3D printer and some other fabrication equipment at work and it has been a bit of fun and a little bit of hard slog, to learn how to get a design from concept, into a 3D design, then 3D printed, and finally to have the completed piece in place doing the task. OK, it's been a lot of slog but heaps of fun

The main thing I wanted to make was a bracket to hold a computer fan on a box for a project we are building for a virtual reality display, as part of science week. I thought it would be appropriate to quickly design and print the bracket rather than modifying an existing bracket. It ended up harder than I expected, took much longer than I had anticipated, and became a very good learning experience.
I decided to use a very simple free online program called Tinkercad (www.tinkercad.com)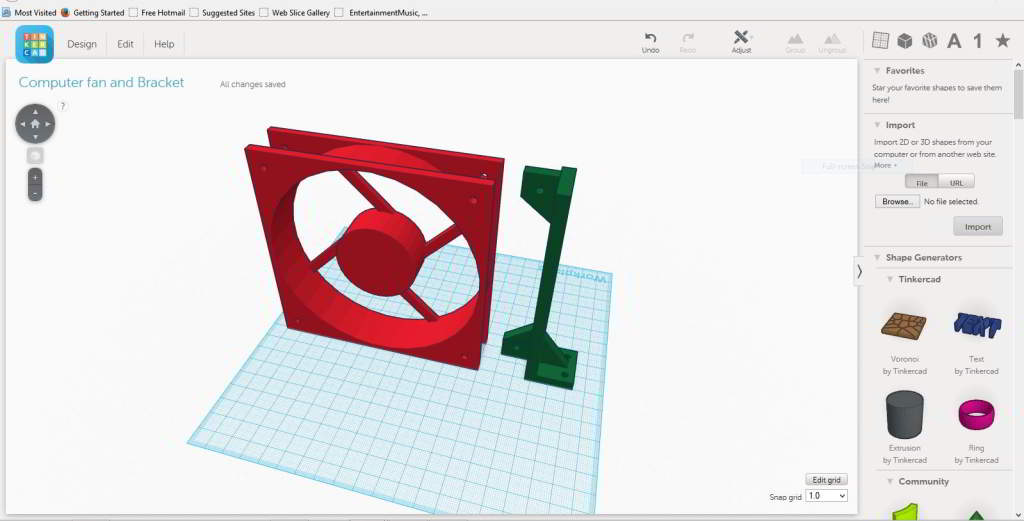 It does have some limitations but it is easy to use with a simple drag and drop technique. It takes a little getting used to, like any 3D program, but it is surprising how quickly you can get the hand of it. The picture shows the 3D model I made of the computer fan along with an early prototype of the bracket I designed.
There were a couple of problems with the bracket and I ended up changing the design to the one shown below.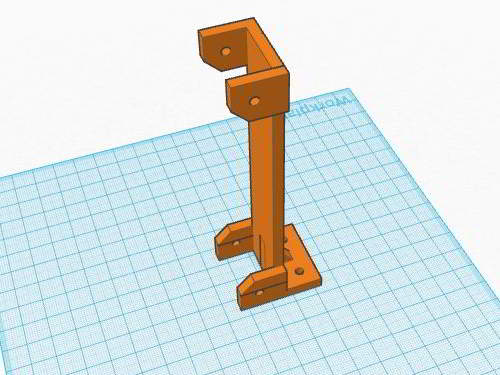 Of course I needed two of them, so I uploaded the file into the 3D printer, printed one to make sure everything was OK and then printed the second one.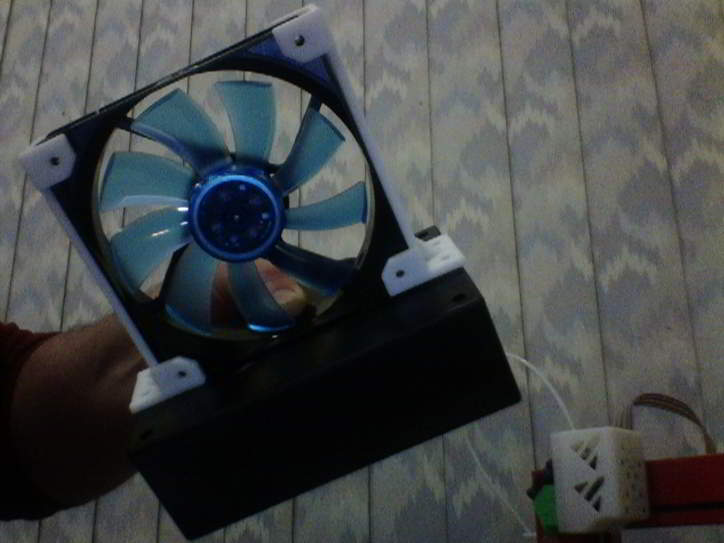 They worked a treat and I am very happy with the final result.
This kind of manufacturing and construction is on the increase and promises much. It will be interesting to see how it is used as the prices keep dropping and the technology makes it's way into the home, office and small business.
Just for a bit of fun, after the brackets were completed, I very quickly threw together a few fun parts to make this creation, I call baby chicken (after all, there had to be a permaculture theme somewhere in this post 

  ).
It's interactive so press the 3D button and have a look