Hi everyone,
Exciting news! The ATA (Alternative Technology Association) is a finalist in Google Impact Challenge and hopes to be able to use the grant to continue the good work in Timor Leste.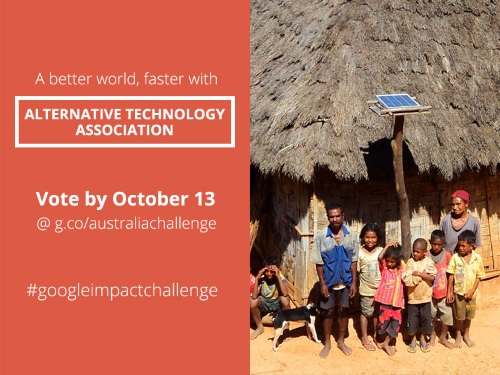 This grant is substantial ($500,000) and the ATA is one of the finalists in the running to receive one of these grants. This money would make a significant impact on thousands of peoples lives in Timor Leste by allowing the ATA and their local Timorese partners to roll out 2000 PV lighting systems and train 75 technicians to support those (and other) PV system through the remote areas in Timor Lest.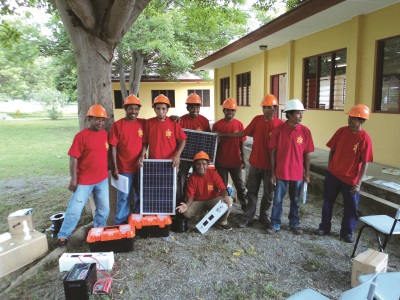 You can help by voting for the ATA here
https://impactchallenge.withgoogle.com/australia2014/charity/alternative-technology-association
Some more words from Donna Luck the ATA CEO.
"Our plan is to install 2000 solar lighting systems and train 75 village-based installers in the next two years, delivering an overall 60kW of low-emission solar energy.
The Google Impact Challenge rewards not-for-profit organisations using technology to improve lives.
We need you to vote for us to ensure we get the grant.
Thousands of people in East Timor have no electricity and are unlikely to ever have access to it. We think that's wrong and are doing something about it.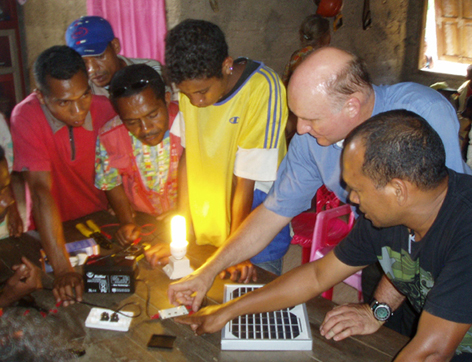 Since 2003, we have installed solar lighting in more than 1000 homes, community centres, hospitals and orphanages in remote Timorese villages. We have also helped train local technicians to install and maintain solar systems.
Vote here to bring solar lighting to more people in East Timor.
Voting closes on October 13, so vote for us and help spread the word!"