Hey good people. Still having fun training in Timor Leste and couldn't resist sharing a few more happy snaps.
It was a little Hazy this morning as I arrived at the Mercy Corps Office and get ready to head off of to the training venue at Tibar.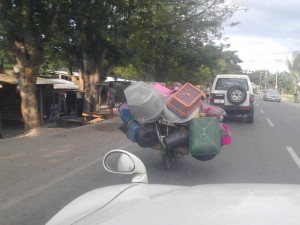 I think this guy had some help tying all this stuff onto his motorbike. He moved through the traffic effortlessly. It was amazing to watch.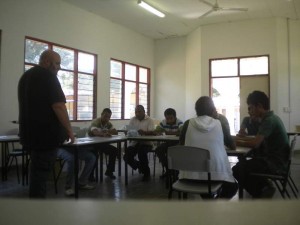 Facilitating a discussion on the technical support requirements.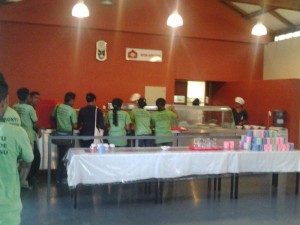 Time for Morning tea at the Cafeteria. The hospitality students and staff serve meals up to all the staff and students at CNEFP.
Including some interesting variations like these popcorn and sweet coconut slice goodies

Meanwhile the director of the Facility shows his versatility around the campus. He says it keeps him fit and focused when he is back in the office. It must work because he is a powerhouse of energy and drive.
Lucky he missed these PV systems set up for display and training purposes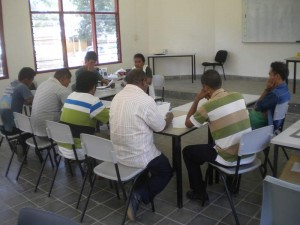 Deep in discussion during the afternoon session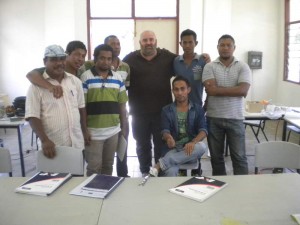 Sadly, all good thing must come to an end. Time for one last photo with the Government Electricity Department staff and one of our teachers and the translator as they wrap up their last day. It's back to work for them while the teachers and I continue our training Tomorrow.