It has been a bit of a whirlwind trip so far but we are settling down a bit now. I have been keeping a bit of a diary via FB and have not had a chance to sit down and update the blog. So here is the next in the series  about the the travels in India.
We arrived in Chennai and met our driver for the the first section of the tour through Tamil Nadu along the south coast. This part of India is tropical and very different for the North of the country. It is very tropical and the culture and language are different. There are a number of very famous temples and holy icons in this region along with some of the largest wind-farms in the world.
Unfortunately we (the driver) got lost and it took three hours to find our hotel! This meant that we only had a chance to see the snake park. Still it was quite interesting.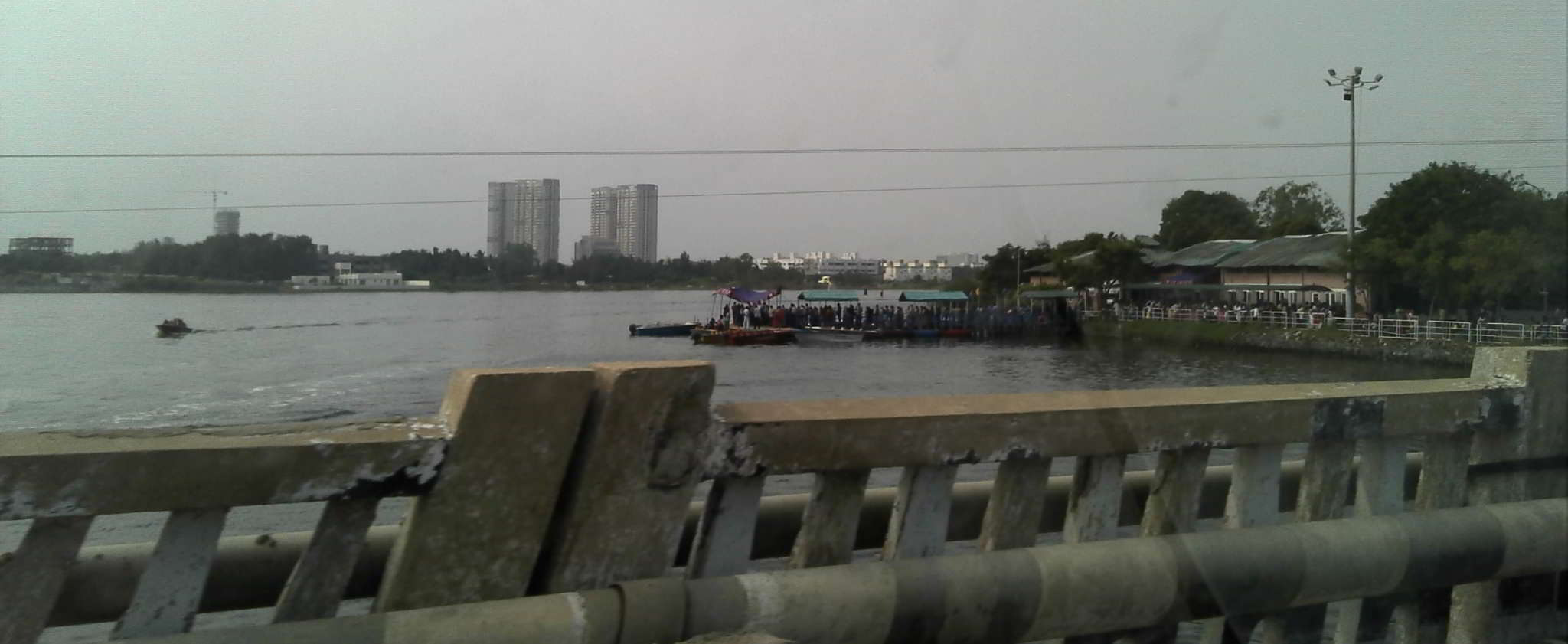 We passed this scene several times in our attempts to locate the hotel. Finally the driver fired up the GPS on his smart phone and we were there in 15 minutes.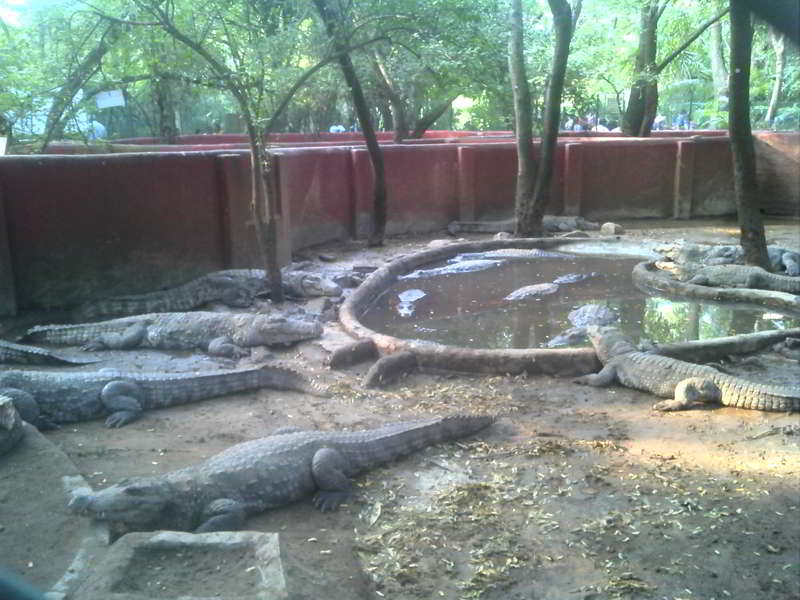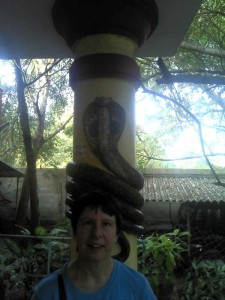 Yes, those Alligators above are real.
Fortunately, the Cobra on the left is not.
The next day we were on the road again to spend a day at Mahabalipuram, the site of several attractions including the Shore Temple one of the oldest temples in the area (partly destroyed by a Tsunami and no longer in use), the Vahara Caves and Arjuna's penance.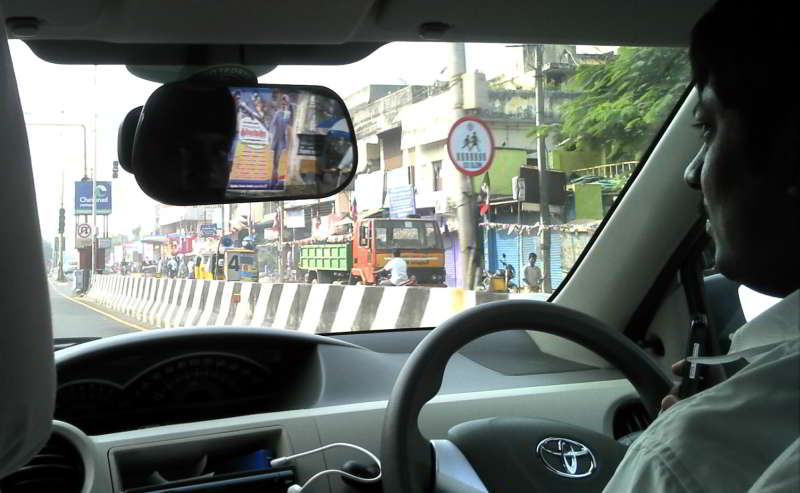 Leaving Chennai.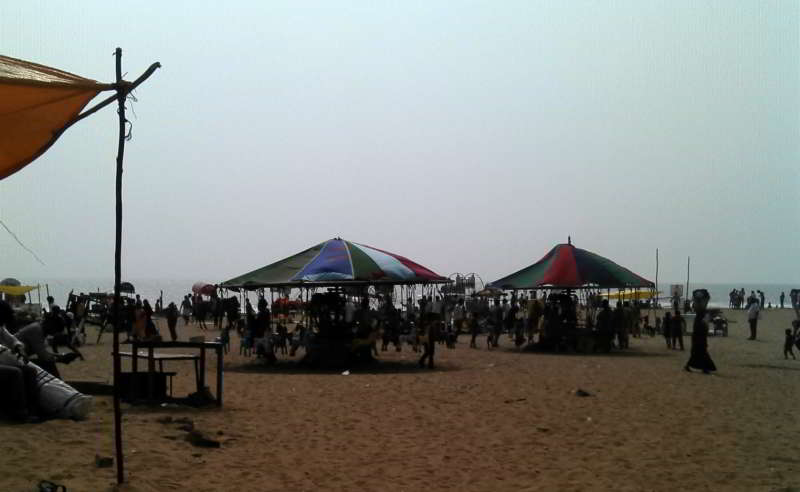 There was also a popular beach near the Shore Temple.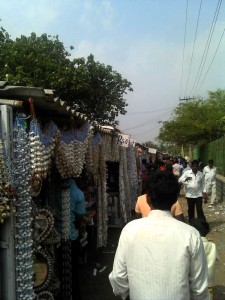 Rows and Rows of trinket shops leading to the beach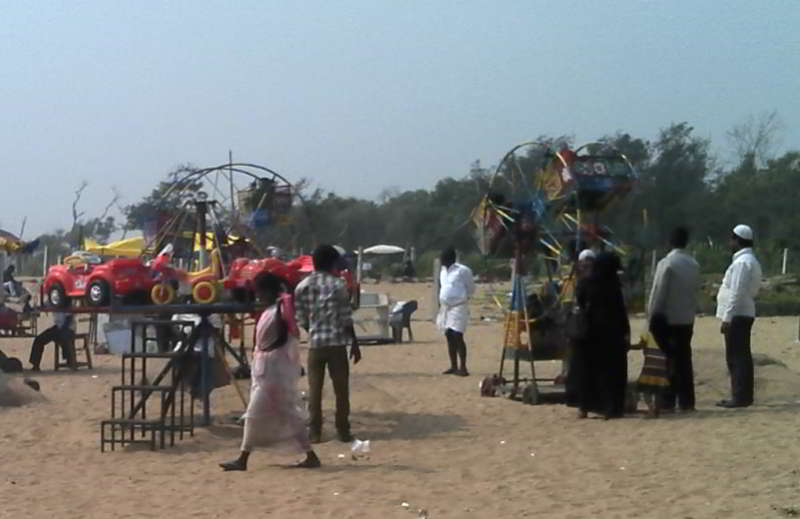 All the rides are human powered either by just spinning by hand or using bicycle attachments.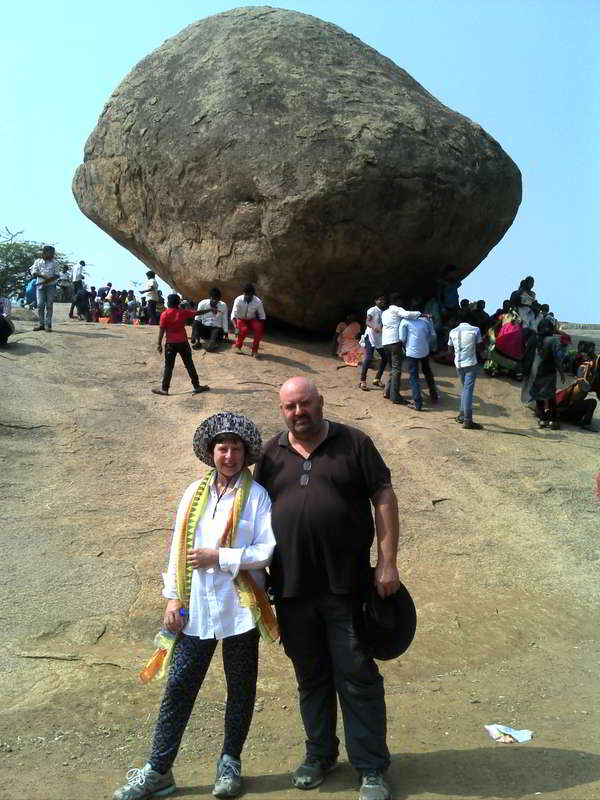 Krishna's Butterball – apparently Krishna liked butterballs but spat this one out and, over the years, it turned to stone. It's been balancing on the side of the hill ever since. It survived the attempts to move it and several natural disasters but it looks like it should just roll down and flatten everything in it's path.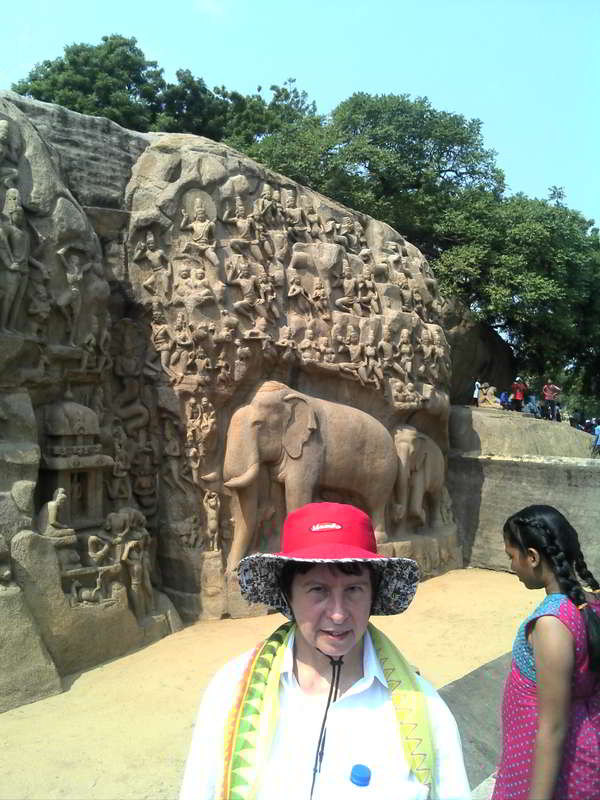 Arjuna's Penance – a huge structure carved from a single rock.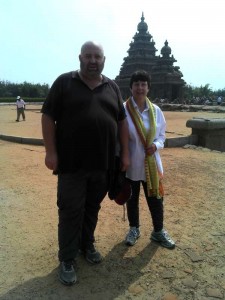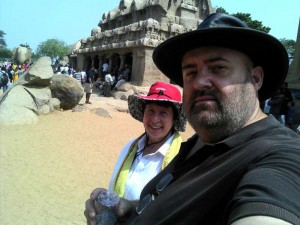 Two pictures of the Shore Temple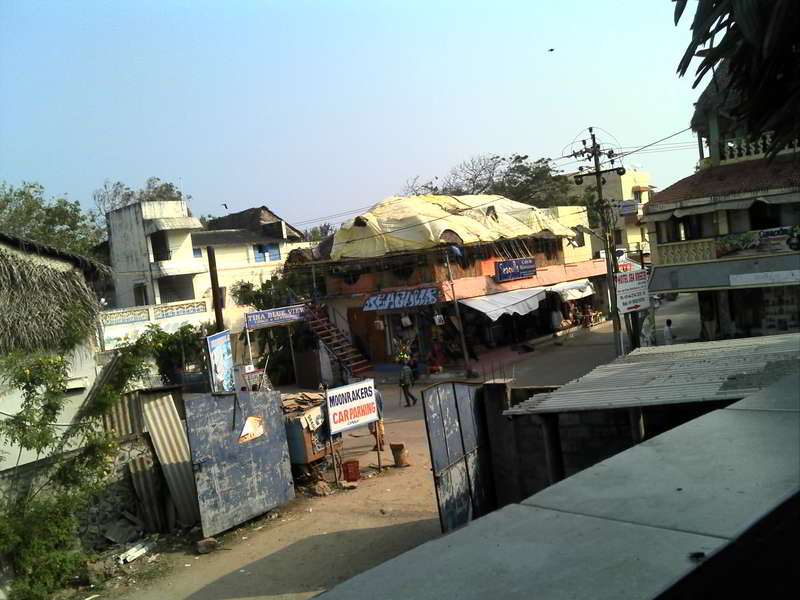 Looking out from a Restaurant at Mahabalipuram near the beach.
While walking up the road back to our hotel we passed a young woman talking on the phone. As we passed her we heard her say, in a pronounced English accent, "There are SO many white people here".
I'm sure the irony would be lost on her 🙂
The next day we visited Ekambareswarar_Temple located in Kanchipurammon our way to our next stopover at Pondicherry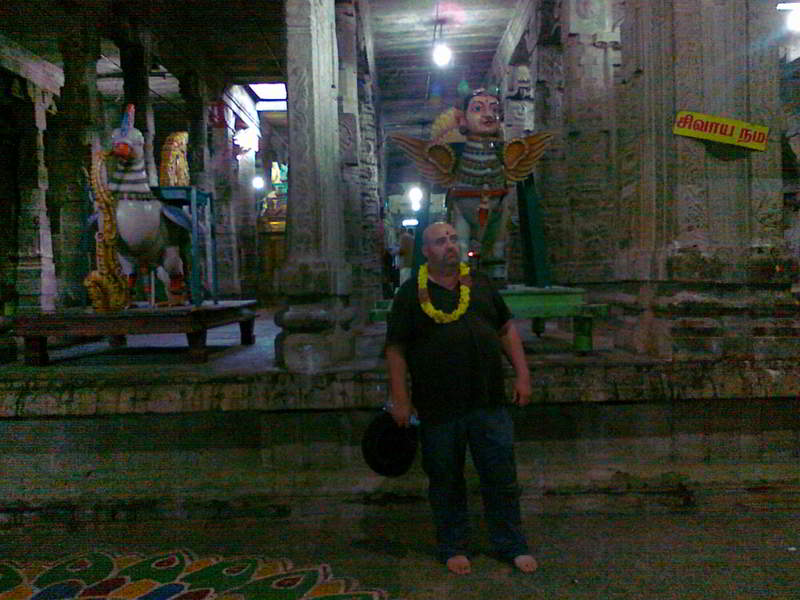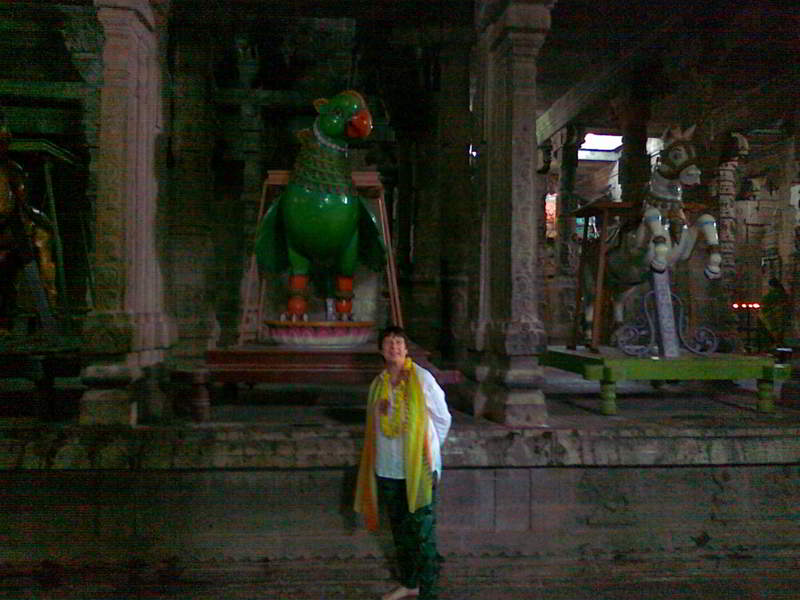 Next stop – Pondicherry